Neon signs and lights have spoken to people since the technology was invented in the early 20th century.
What does it say?
Neon says hello.
"Say hello to Neon," said the narrator of the TV ad for the 1995 Dodge Neon car; at the same time, the stylish little neon-colored car came to a stop in front of the camera, with "Hi." appearing in a friendly font, just below its smiling grille.
Neon says glitz.
Neon illuminates the biggest venues and the biggest stars, alike. "They say the neon lights are bright on Broadway," sings George Benson in his 1978 iconic hit "On Broadway." A nickname of the Hall-of-Fame NFL football player Deion Sanders — the diamond earring-wearing human billboard — was neon.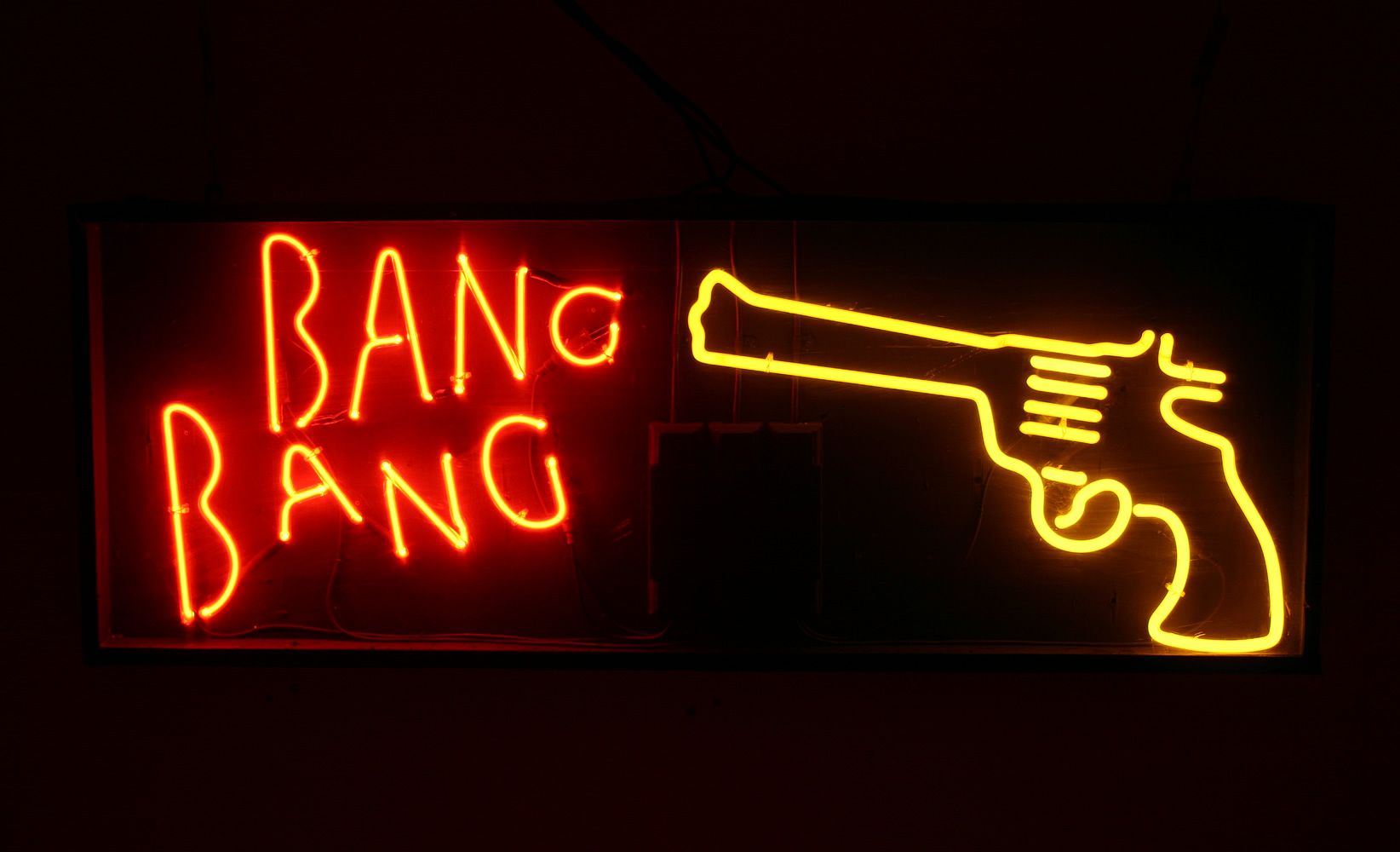 Neon says escape.
In the movie Ocean's 11, Brad Pitt's character Rusty calls Las Vegas "America's playground." And that's what it is. People go there for thrills: the jackpots, Penn and Teller, the Circus Circus hotel and casino. And in Vegas, neon signs are everywhere. Grabbing attention for over six decades now, the Moulin Rouge sign — each letter of its script animated by multiple threads of neon light — shouts to every starry-eyed pedestrian: "The show must go on!"
Neon says hope.
For decades, the vibrant neon lights in Old Havana, Cuba, were a symbol of the city's prosperity, but in the 1960's, they were taken down.1 Today, these "public sculptures" are being restored thanks to two enterprising Havanna locals, Adolfo Nodal and López Nieves.2 Where the neon lights once again shine, Nodal and Nieves say  "there's an immediate impact," that "people start looking at their environment in a different way."3
Neon says art.
Only the most highly skilled can craft neon lights. "It's truly a talent. You have to apprentice. It takes years and years of practice…" said Eric Lynxwiler, spokesman for the Museum of Neon Art (MONA) in Glendale, Arizona. 4
But…
Neon nearly disappeared.
In recent years, LED lights nearly erased neon lights from the streets. "It really killed 90% of the business," said Lisa Schulte, a 30-year veteran of the neon light business.5 But while LED is easier on electricity bills, it can never replicate the phenomenon neon artist Kim Koga describes as "a mixture of a chemistry project and magic."6  And recently, younger generations have begun to appreciate that artistic mixture.
And now…
…it's back.
"Today, neon signs are treasured by collectors, displayed in museums, and encouraged, even subsidized, by towns hoping to add zip to districts that go dark at 5 p.m."7  In far-flung destinations, in big cities, and in our own hometowns, the glow of neon is here to stay.
Source
http://www.latimes.com/entertainment/arts/la-et-cm-havana-light-20160613-snap-story.html
http://www.cubatrademagazine.com/havana-neon/
http://www.latimes.com/entertainment/arts/la-et-cm-havana-light-20160613-snap-story.html
http://www.laweekly.com/arts/after-decades-of-decline-las-neon-light-industry-is-experiencing-a-resurgence-6902397
http://www.laweekly.com/arts/after-decades-of-decline-las-neon-light-industry-is-experiencing-a-resurgence-6902397
http://www.laweekly.com/arts/after-decades-of-decline-las-neon-light-industry-is-experiencing-a-resurgence-6902397
https://www.theatlantic.com/magazine/archive/2006/09/signs-of-our-times/305114/